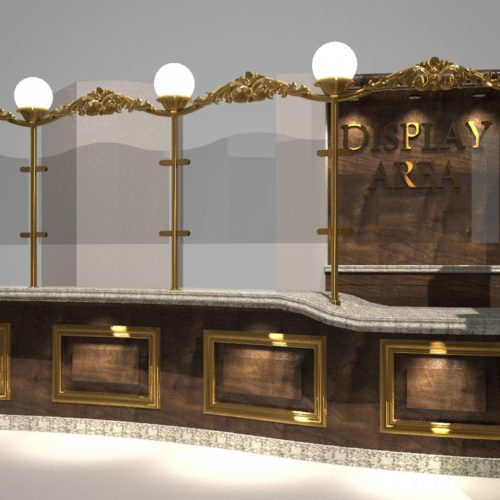 BACK TO ALL NEWS
Architects Take Centre Stage for Theatre Refurb
A £1m refurbishment at one of Blackpool's most historic buildings is a step closer after plans were submitted by Preston-based architectural and planning consultancy, Cassidy + Ashton.
Internal alterations at the Grade II* listed Grand Theatre include reconfiguring the ground floor foyer to maximise available space, with a brand new box office and improved wheelchair access to the main auditorium.
A new staircase will also provide secure access to the first and second floor levels and a reconfiguration of some of the dressing rooms will create access to a new rehearsal space. With the addition of improved disabled facilities, this will help bring this heritage building up to modern standards.
In addition, the project will rationalise the theatre's office accommodation, bringing together staff facilities, which at present are spread throughout the building, to create a more united and efficient working environment.
Lawrence McBurney, associate architect at Cassidy + Ashton, said: "The Grand Theatre is one of only a handful of listed buildings in Blackpool and we're determined to preserve its considerable historic importance to the town.
"It's an honour to work on such a key heritage asset with our designs helping to rationalise the changing space, which has been altered over the years, to maximise usability of the theatre to create a more enjoyable experience for future generations of staff, performers and audiences alike."
With a history spanning more than a century, the Grand Theatre has a capacity of 1,053 seats within its four-tier auditorium and continues to attract audiences of more than 130,000 each year.
Roger Lloyd, chair of the Blackpool Grand Theatre Trust, added: "I am delighted by the creative way Cassidy + Ashton has approached this brief. I am confident their designs will deliver the standards of facilities our audiences, performers and staff expect in the twenty-first century, while protecting the essence of this beautiful building."
With Parkinson's of Blackpool the appointed contractor, work is due to start on site in January 2015 with completion expected for July 2015.