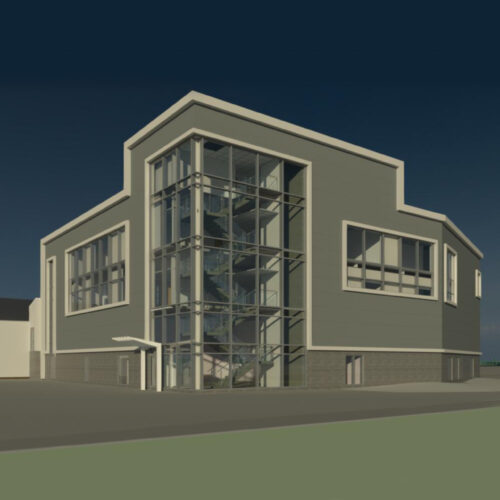 BACK TO ALL NEWS
Cassidy + Ashton lands key role with national food processing business
Our Chester office has been appointed by Midlands-based Salisbury Poultry to help with its expansion plans.
The Chester team will deliver a range of planning and architectural design services to the Wolverhampton-based business as it embarks on a three-phase expansion project at its Bilston facilities.
Salisbury Poultry employs over 600 employees and has a turnover in excess of £115m. After a rapid period of growth, it turned to Cassidy + Ashton to support its expansion plans for new and improved facilities that will result in the creation of upto 100 new jobs.
The three-phase project includes remodelling service facilities at Salisbury's Vulcan Road site in Bilston, which will increase the capacity of delivery vehicles while improving efficiencies.
Cassidy + Ashton is also providing planning and design services to create a three-storey extension to provide expanded production capability, new and improved welfare facilities and office/administration centre. The building will also include new facilities for client-facing business.
The final phase of the project includes plans to build an 8,889 m² purpose-built chill store and despatch facility at its Murdoch Road site to meet the needs of an increasing volume of poultry meat storage.
Guy Evans, director at Cassidy + Ashton, said: "We have a longstanding partnership with Salisbury Poultry and are proud to continue to support them. As a multidisciplinary practice delivering design and surveying and planning services, Cassidy + Ashton stands well-equipped to offer professional support for large commercial projects such as this one.
"Salisbury Poultry's expansion plans not only provide a valuable long-term project for our team, but also promises the creation jobs in the Midlands region, a great boost to the local economy.
Mulkh Mehta, director at Salisbury Poultry, said: "The increasing demands of the food industry over the past five years has meant that our business has needed to grow exponentially over a short period of time, to strengthen our position in the market. This would not have been achievable without the continued professional input of Cassidy + Ashton."
Established in 1989, Salisbury Poultry is a poultry processing company that supplies numerous market sectors including ready meal manufacturers as wells as wholesale, retail and catering firms. In addition to its UK market the firm exports products to regions including Europe and African and Asian continents.