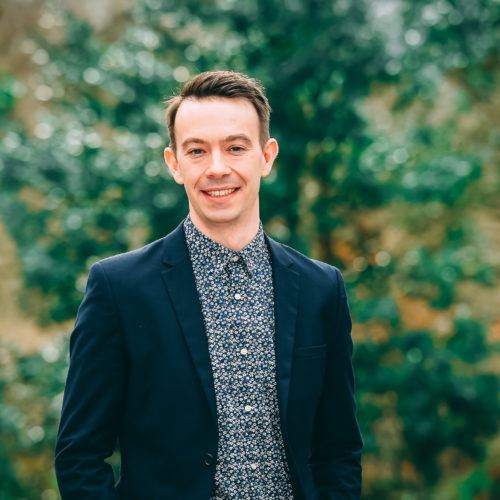 BACK TO ALL NEWS
Cassidy + Ashton promotes senior architect Simon to associate
Cassidy + Ashton has appointed senior architect Simon Barlow to the position of associate.
Simon, who joined Cassidy + Ashton in 2020, supports the architectural and design team in our Preston office. He works across education, commercial, residential, leisure and retail sectors as well as masterplanning and regeneration-led projects from small site analysis work to large scale mixed-use schemes.
Working as a member of wider project teams, Simon also helps to develop project appraisals, undertaking client, end-user and stakeholder engagement through to practical completion in both new build and refurbishment projects.
Since joining the practice, he has taken a lead role on several significant projects including one of practice's major heritage developments, the lifecycle refurbishment of Manchester Metropolitan University's Grade II listed Grosvenor building for the Manchester School of Art.
Simon has also played a key role in gaining instruction from Bolton Council involving shop front improvement schemes and has been instrumental in securing the Procure Partnerships Framework within the North West for Cassidy + Ashton, that enables public sector organisations to access our architectural design and building surveying services through streamlined agreements.
Speaking about the promotion, Cassidy + Ashton chairman Alistair Baines said: "Since joining us in 2020, Simon has demonstrated a consistent and professional approach to his work, making a significant contribution to the practice on many fronts.
"His hard work, positive attitude, dedication and talent will serve to further strengthen the senior management team at Cassidy + Ashton."
Simon added: "It is a delight to be recognised by Cassidy + Ashton for my contribution to the practice over the past two years. In my new role, I am keen to continue my involvement within the management of the practice and to influence its future direction, alongside supporting the growth of our diverse portfolio of clients.
"As architects, we create and mould the built environments that in turn provide sustainable and healthy places for people to live, work and learn. As an associate, I want to help drive that ethos and social value further within the practice and for all our clients and end users."