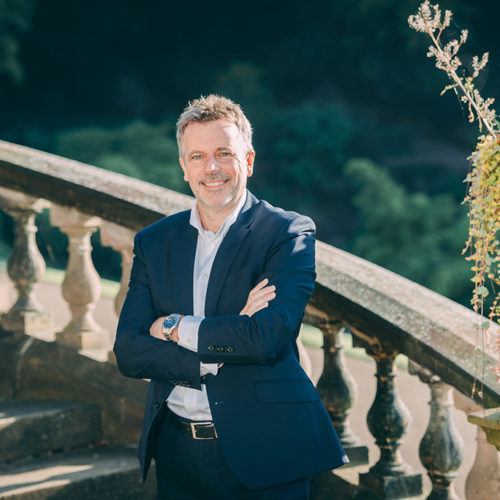 BACK TO ALL NEWS
Q+A: Covid-19 will lead to new creative thinking
Our Chairman Alistair Baines talks about how Cassidy + Ashton adapted its systems and equipped its team to work remotely and to continue to deliver an A+ service to clients during lockdown.
1. How have you dealt with lockdown?
Like many businesses, we have found the sudden need to have a remote-based working operation challenging but the way in which we have responded has been impressive, especially given the fact we have a large team of 50 people living across the North West.
It has forced us to adapt to some new ways of working and further invest in our IT infrastructure, both of which will have long-term benefits.
Lockdown meant the whole built environment eco-system had to pause, adapt and do things differently for a while. Many clients have had to review current plans and projects and this has kept our team busy. We're always helping clients with complex challenges so in that regard, it's been business as usual.
2. How have clients responded to the crisis?
For many clients across different sectors, they have naturally been forced to adopt new ways of working and how they use and design their working environments, especially office spaces.
We're seeing clients thinking long term too. Of course, they want to create safe working environments with less densely occupied offices. But with more remote working in the future, how clients use offices will change and this is leading to new creative thinking about how to design spaces. We're also working alongside interior designers to provide a holistic solution.
3. Is the future of the office in doubt?
I suppose that could depend on the sector but in the main, businesses will always need offices. How they use those offices will change. After liaising closely with our clients and partners, there is no doubt more businesses will have a more flexible working structure.
This makes absolute sense for people who commute. But human beings thrive off human interaction so offices are vital in bringing people together.
It will be interesting to see how our cities and towns will evolve. Those cities that are heavily reliant on commercial office space will need to change. We'll end up seeing cities and towns being more mixed-use as more people work from home. This will again lead to new creative thinking. To be fair, many cities are well equipped to manage this change.
4. And what about C+A's offices?
Our business is built on providing solutions to clients and it is built on teams and people, so we'll always need spaces that bring people together.
Virtual meetings have a place but when you are working on a creative solution, great results are more possible when you are in front of people. And it's much easier to talk through a design concept face to face than to do it via Teams!
That said, we will work differently in the future. Our clients and projects are across the UK so integrating virtual meetings in the future makes sense on so many fronts.
And not all of our people will be in the office every day. This will provide benefits to people's work-life balance and it will be good for the environment.
5. What have been your biggest personal lockdown learnings?
The importance of work-life balance. Having a more flexible approach to working will help all our people. It will allow people to see their family and friends more, reduce the stress of a commute every day, and give them an overall better quality of life.
Personally, working from home has given me a focussed working environment and this has helped me gain great clarity in challenging times. It has taught me the importance of having head space.
Virtual meetings for general catch-ups is a far smarter way of working. Whether they be internal management meetings or chats with our PR partners, it has saved so much time.
But we must retain personal relationships. I have really missed seeing colleagues, clients and partners. Virtual meetings are useful, but nothing will replace that people to people interaction.
Balance is the key word.
6. How optimistic are you about the future?
Like all businesses, we have had to make adjustments and there will be more bumps in the road but I am cautiously optimistic about the future. Since June, our enquiry levels have risen, and we have secured some exciting new projects.
The economy entered lockdown in a strong position and I feel in a way that the recession is self-imposed. Given the economy's robust position pre-Covid, combined with pent up demand, I feel it will be a different type of recession to the one in 2008, and we will come out of it quickly.