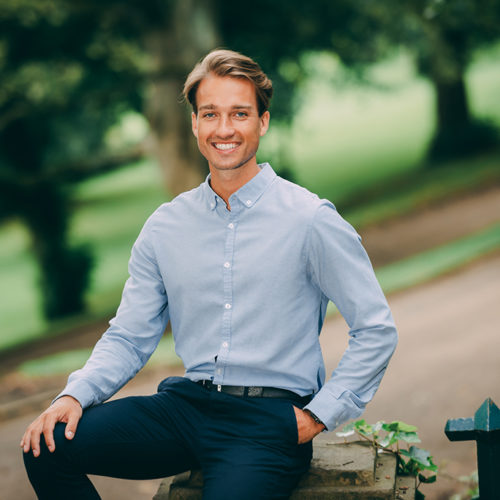 BACK TO ALL NEWS
Dominic gains RIBA qualification
Dominic Garrett, based at our Preston office, has become a qualified Royal Institute of British Architects (RIBA) architect.
He has qualified as a RIBA Chartered Architect after completing part three of RIBA's Advanced Diploma in Professional Practice in Architecture.
Dominic, who joined Cassidy + Ashton in 2019, has a Master of Architecture from Manchester School of Architecture. His RIBA qualification brings to an end eight years of study, a combination of full time at university, then three years in practice.
RIBA is a global professional membership body that supports practicing architects and the sector as a whole, helping to deliver better buildings and public spaces and a sustainable environment.
Alistair Baines, chairman of Cassidy + Ashton, said: "We are delighted to see Dominic achieve RIBA qualification. He has worked hard on his studies, while gaining hands on experience in practice to complete the RIBA Diploma and we have supported him all the way.
"RIBA accreditation is a valuable accolade and demonstrates a commitment to the profession and in maintaining good design principles and best practices. We invest in our team and encourage each individual to seek their full potential, this ensures that we continue to deliver great work and a first-class service to clients."
Dominic is a specialist in virtual reality design with skills in 3D imagery and preparing detailed drawings for a variety of projects. He also works on urban scale projects, supporting the firm's planning team and strengthening its master planning capabilities.
He is keen to specialise in modern building schemes that offer flexible, inclusive and innovative places to work and live.
He added: "I have received exemplary support from the senior team at Cassidy + Ashton to achieve this qualification. With such a high standard of architectural projects to draw from to complete my coursework for the qualification, I felt extremely fortunate to have had the opportunity to present the very high standard of design work produced by the our team.
"I am always learning and developing. This qualification will enable me to take a greater level of responsibility and authority in managing architectural and design projects for the practice and in client facing work."