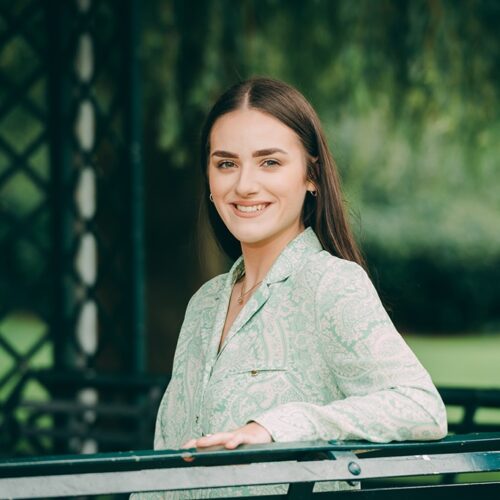 BACK TO ALL NEWS
Jordan achieves a masters in civic design with distinction
Jordan Balazs, a town planner based at our Preston office, has been awarded a Master of Civic Design in Town and Regional Planning with distinction.
Since joining the practice in 2018, Jordan has studied towards the degree, combining part-time studies with working in our town planning team.
Alban Cassidy, a director at Cassidy + Ashton and head of town planning said: "Jordan has worked very hard to achieve this qualification and I am really delighted for her. It will enable her to take a stronger role in the planning team, working alongside our town planners as well as with our architect and surveying teams, and across both private and public sector projects.
"We actively encourage our team to expand and develop their professional skills and areas of interest. And, as employers, we strive to offer a flexible work and study environment for them to achieve their full potential."
Jordan works on a variety of schemes including residential, commercial and educational developments. Her recent qualification will enable her to offer qualified advice across many areas of town and regional planning.
Jordan said: "I am so pleased to have been awarded a distinction in my master's degree. It reflects the benefits of having a work and study routine that ensured I had 'hands on experience' throughout the course.
"I am especially grateful to Alban and the team for the support I have received over the last two years. They have been very flexible and understanding, allowing me to progress with my studies, around my working week. The course has provided me with the opportunity to transfer the skills and knowledge I've gained throughout, into my day-to-day work. I'm constantly willing to learn and I'm inspired to become an RTPI Chartered Town Planner in the upcoming years."
Jordan formally graduated on Friday 11 December, 2020, in an online ceremony. She looks forward to the day she can celebrate the qualification in person with her colleagues at Cassidy + Ashton.