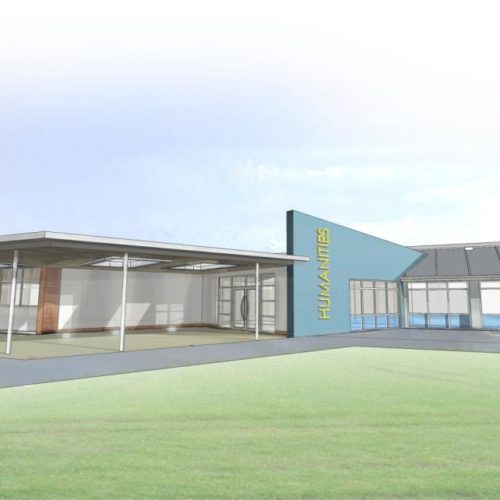 BACK TO ALL NEWS
New Humanities Centre Nears Completion
Work to create a new £1m languages and humanities centre at Penwortham Priory Academy is almost complete.
The work involved remodeling the teaching wing, creating a new feature entrance and learning hub including teaching and break out spaces as well as a sound recording facility.
Major repairs to the general fabric have also helped to upgrade and modernise the building.
Jim Hourigan, headteacher at Penwortham Priory, said: "The school has been here for 60 years so it's time to move things forward to reflect the current climate with more learning space, giving us the opportunity to be more flexible in the way we teach."