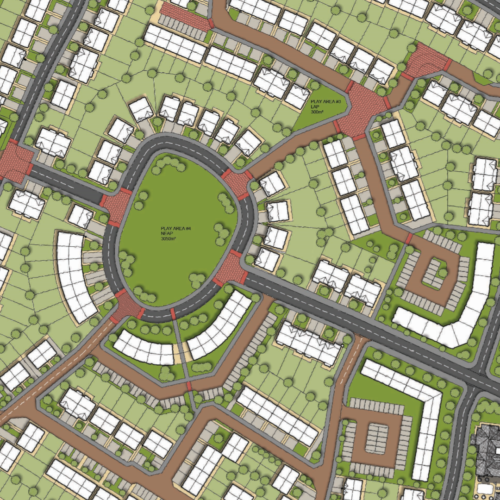 BACK TO ALL NEWS
New Residential Development, Lytham St Annes
Plans have been submitted for a 16 hectare residential development site in Lytham St Anne's.
The site, submitted to Fylde Borough Council for outline approval, is located adjacent to North Houses Lane and comprises a new Local Centre with 500 residential dwellings.
Radiating from a central village green, the proposed masterplan seeks to provide links to the adjacent residential development to the south. Character areas of the plan are defined by surface finishes, building separation and storey heights with the provision of public open spaces at key focal points.
The vision is to create a high quality residential neighbourhood, adopting a 'Manual for Streets' approach to the design principles, in a highly sustainable location and making the best use of previously developed land, as supported by national planning guidance.
A decision on the application is likely to be late August 2017.