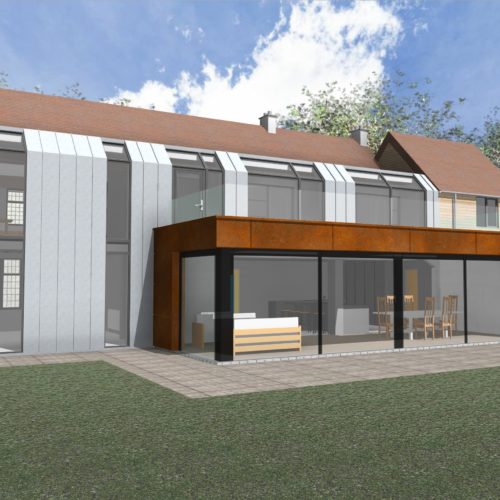 BACK TO ALL NEWS
Planning approval granted in Cheshire Green Belt
A large contemporary extension to a 1920's detached residential property located within the Cheshire Green Belt has been granted planning approval.
The new extension and external modifications will provide an overall transformation in a contemporary style to the original 1920's property located within the village of Willaston, Cheshire.
The property will be adapted to meet the client's aspirations and to modern-day living standards. The design seeks all the conventional visual and functional attributes of modern design and new external materials in zinc, corten steel and timber give the overall appearance a strong contemporary edge.
Despite government changes to the Planning system and permitted development rights, any development in the Green Belt is still subject to more stringent control. This project has been the result of a strong working relationship between Cassidy + Ashton's architectural and town planning teams and applying our knowledge and experience to achieve a successful outcome.