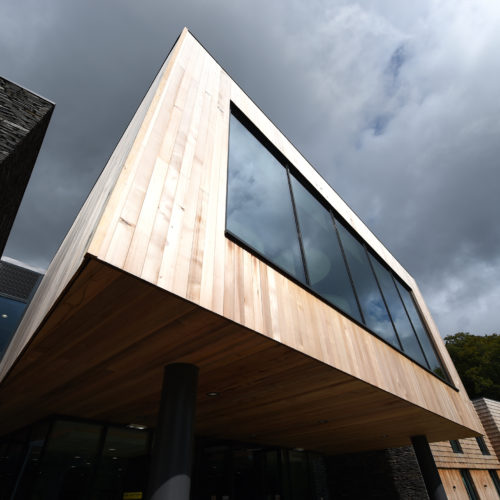 Back
Senior Architectural Technologist
Location: Chester
Cassidy + Ashton is looking to recruit a full-time Senior Architectural Technologist to join our Chester Office.
Due to continued growth and success in our Chester office we require an experienced senior architectural technologist with project leader experience and a passion for developing others and lead our technical team in Chester.
Scroll down to find out more
This will be a busy and varied role providing support to the Architecture and Town Planning departments on a wide range of projects, for a wide range of sectors including insurance, commercial, industrial, residential and heritage work in all forms of construction.
This new position provides a perfect opportunity for the successful candidate to head up our technical department in our Chester office and demonstrate their ambition, drive and passion for delivering a great service, as well as delivering our values.
A professional manner and good interpersonal communication skills are essential.
Responsibilities
Managing a team of technicians, reviewing their work and managing workloads within the team.
Working with the Architectural team to develop scheme for client through all stages.
Working with the Architectural team to develop scheme for client through all stages.
Carry out technical design of all stages from feasibility, concept development, detailed design, contract documentation and contract administration.
Preparation of drawings, specifications and schedules of work.
Preparation of tender and contract documentation.
Responsibility to engage in relevant CPD events; to expand and update specialist knowledge relating to the profession.
To act with honesty and integrity in all aspects of the profession as required by the CIAT codes of conduct.
Qualification and Skills
The ability to think methodically and to manage projects.
Creative problem-solving skills.
Good time management skills, solid organisational skills, and the ability to prioritise a varied workload.
Ability to work on own initiative but understand the level of responsibility within the team.
Strong communication skills – both verbal and written.
ACIAT qualified
Software Experience
Revit (essential, minimum 5 years)
AutoCAD (essential, minimum 5 years)
NBS Chorus
Personal attributes
Extensive experience and working knowledge of architectural and planning practices and procedures supported by an awareness of the latest statutory requirements, technical publications and guidelines to meet the technical demands of the Company's existing and potential client base.
Experience in using CAD/BIM software.
Experience of heritage, residential and commercial projects.
Experience of managing a small team.
Experience in working to deadlines and within budgets on large scale projects.
Membership of the Chartered Institute of Architectural Technologists, a BSc or equivalent accredited university Architectural Technology Degree.
Have a proven track record of developing and maintaining successful client relationships and of delivering significant projects to completion.
Hold a current site CSCS card or is prepared to attain one imminently.
Strong technical written, verbal and graphical presentation skills.
Full understanding of relevant construction, health and safety legislation, planning standards and UK building regulations.
Salary
Dependant on experience and qualifications.
Benefits
Company pension
25 days' annual leave per annum plus with days' paid bank holidays per annum.
Auto enrolment into the Company Pension Scheme on successful completion of probationary period.
To apply, please email your CV and a covering letter to Chris Taylor email: christaylor@cassidyashton.co.uk