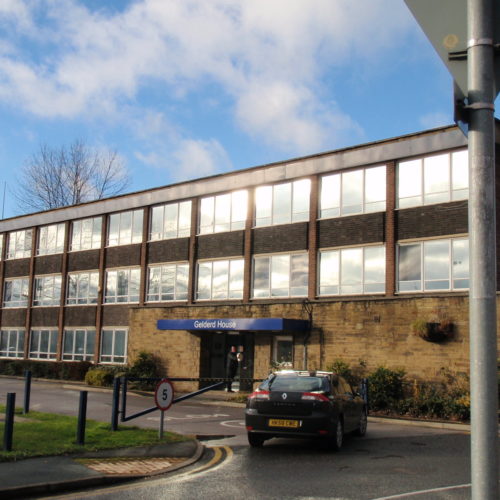 BACK TO ALL NEWS
Trio of Yorkshire Schools
Work is set to begin on three free schools in Yorkshire following the approval of plans involving Preston-based architectural and planning consultancy practice, Cassidy + Ashton (C+A).
The projects, which have a combined value of £2.75m, form part of the Education Funding Agency (EFA) framework and will accommodate alternative provision for 225 pupils from across the region.
Works will be developed in partnership with construction consultancy Gardiner and Theobald.
Gelderd House in Leeds is a former 15,000 sq ft office building that will undergo a £950k transformation to create a primary & secondary school for 75 pupils.
Cantley Sycamore Primary School in Doncaster, which is currently vacant, will benefit from a £550k refurbishment to create a dynamic learning environment for 75 pupils.
Whilst C+A also acted as a clients' representative to obtain planning for a £1.25m development to transform a former retail unit on Dawes Lanes in Scunthorpe into a 75 place primary & secondary school.
Peter Harris, director at Cassidy + Ashton, said: "Our plans have been designed to make the best use of the space and create modern and inspiring schools which will meet the future needs of students and teaching staff. The three schools are a great example of investing in existing assets and using a creative approach, filling a real need in the local community".