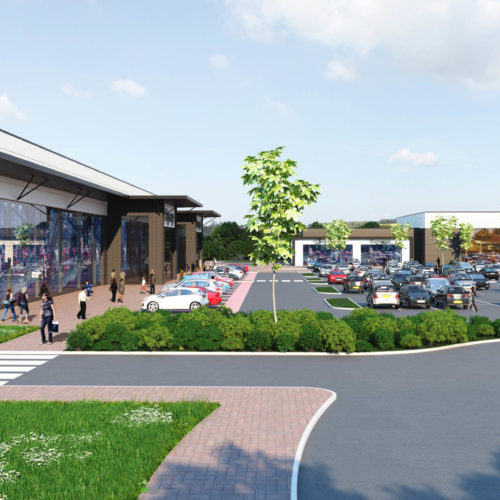 BACK TO ALL NEWS
Triple Planning Success to Transform Preston
Cassidy + Ashton has successfully secured planning permission for two landmark retail and residential schemes in Preston.
Firstly, new Vauxhall, Kia and Mazda showrooms, as well as ancillary servicing and parking facilities, will be developed for Perry's at Bluebell Way Business Park, Fulwood, providing the vehicle retailer with new purpose-built accommodation.
The development will see Perry's relocate its current operations at Blackpool Road and the new premises occupying a 4.60 acre site, is expected to be fully operational by Easter 2016.
Secondly, a brand new student village will be created offering high quality accommodation on Fylde Road – a short distance from the University of Central Lancashire campus.
The project will convert the existing Fylde Road Industrial Estate into 44 self-contained studio apartments, including one and two bedroom properties and also provide facilities including a bike store, laundry, shared communal facilities and a 24-hour concierge system.
The student village will be ready for occupation by July 2016.
Lastly, in conjunction with planning consultants De Pol Associates and on behalf of Cottam Hall Properties, Cassidy + Ashton has designed a new district centre in Cottam, north west, Preston, which has now secured planning approval.
Spanning almost 15 acres, plans for Cottam Brickworks District Centre include 6,000 sqm (64,574 sq ft) of retail space, as well as food and drink outlets, a petrol filling station and plentiful parking.
The scheme will deliver new improved access from Tom Benson Way and traffic disruption will be kept to a minimum thanks to off-site works being carried out at Ingol Household Waste Recycling Centre (HWRC).
Alistair Baines, chairman at Cassidy + Aston, commented: "These three schemes will deliver an abundance of employment opportunities over the coming years and deliver retail and accommodation space that is much needed in the city.
"We're delighted that these schemes can now move forward and are proud to be working with our clients and supply chain to make improvements in Preston so it is more appealing to students and visitors who may otherwise consider the likes of Manchester or Liverpool."