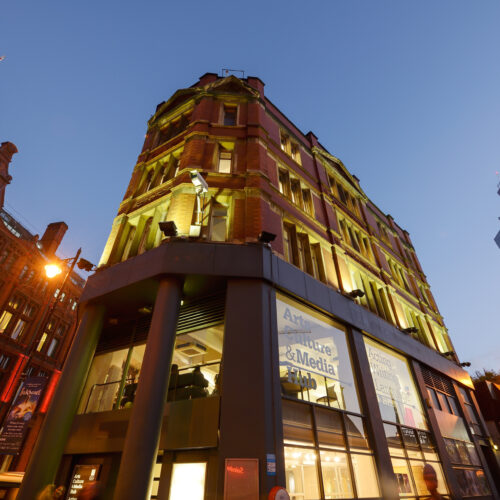 BACK TO OUR WORK LANDING PAGE
Cornerhouse, Manchester Metropolitan University
Location: Manchester
Client: Manchester Metropolitan University
Type: Refurbishment | Historic Building
Status: Completed
Manchester city centre's famous Cornerhouse building on Oxford Road was refurbished to provide a temporary location for Manchester Metropolitan University (MMU) while its existing Mabel Tylecote Building is demolished and redeveloped.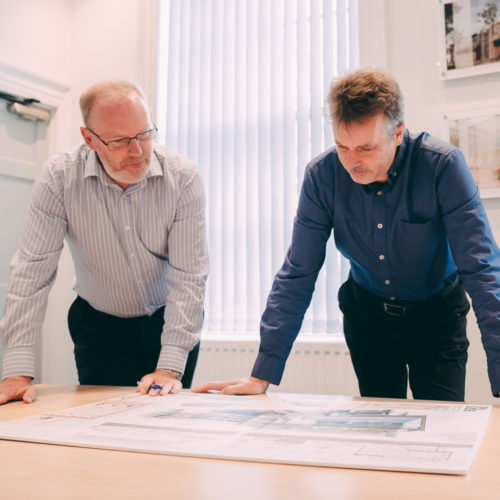 What we did
Planning consultancy
Architectural consultancy
The building provided a temporary base and facilities for MMU's School of Theatre, Manchester Writing School, Filmmaking and Department of Languages and the Faculty of Information and Communications.
Our architecture and planning teams consulted on the refurbishment works carried out on the existing building. The works included the demolition and removal of a number of non-structural internal walls and an overhaul of the communal areas along with a complete redecoration of the interior spaces to create a suitable learning environment for creative students and staff.
'Iconic' may be an overused word but in the case of the Cornerhouse, it is entirely appropriate for a building which has played such a significant role in Manchester's cultural sector. As planning and architectural consultants on this project, our team has played a part in giving this building a new lease of life which also sustains its presence within the city's creative sector, which is enormously satisfying.
It was a pleasure to hand the building back to MMU on completion of this restoration project and we are proud to have our name associated with it. This project has preserved an historic building, retaining an important piece of Manchester's heritage and provides modern facilities in-keeping with the building's existing use.
To be involved in such a prestigious project has also enabled Cassidy + Ashton to add an historic scheme to our growing heritage portfolio of work.
Thank you