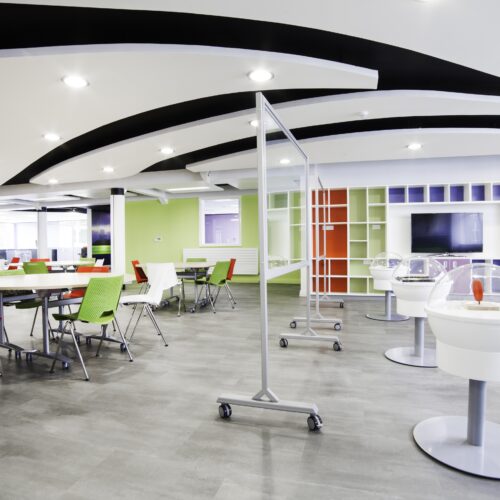 BACK TO OUR WORK LANDING PAGE
Penwortham Priory Academy
Location: Penwortham
Client: School Governors
Type: Refurbishment
Value: £750,000
Status: Completed
As part of a £750,000 investment project, the school wanted to enhance science learning by extensively remodelling their existing laboratories to create cutting edge learning spaces.
The brief was to create an open plan learning environment to help deliver more cohesive and collaborative teaching approaches in science. The improved facilities would enable more in-depth study and investigation, helping to build students' enthusiasm for STEM subjects.
The ultra-modern facilities were to include both wet and dry labs, preparation areas and a research area.
Always looking to the future, the school wanted to replace traditional labs in enclosed spaces with a grown up environment to create a workplace feel which would prepare students for life beyond Penwortham.