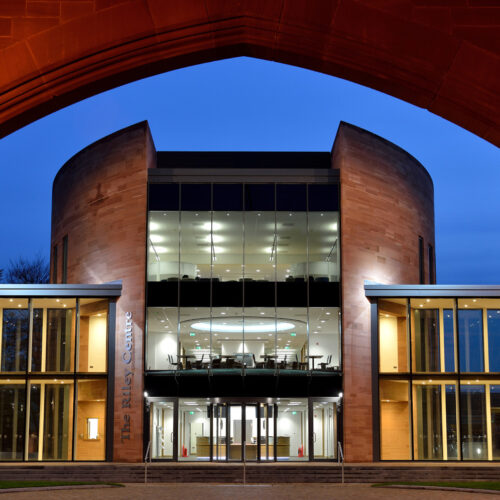 BACK TO OUR WORK LANDING PAGE
Riley Sixth Form Centre, Bolton School
Location: Bolton
Client: Bolton School
Type: New Build | Grade II listed environment
Value: £7 Million
Status: Completed
Designed by Cassidy + Ashton, Bolton School's modern Riley Sixth Form Centre complements the existing Grade II listed buildings that make up the original parts of the school.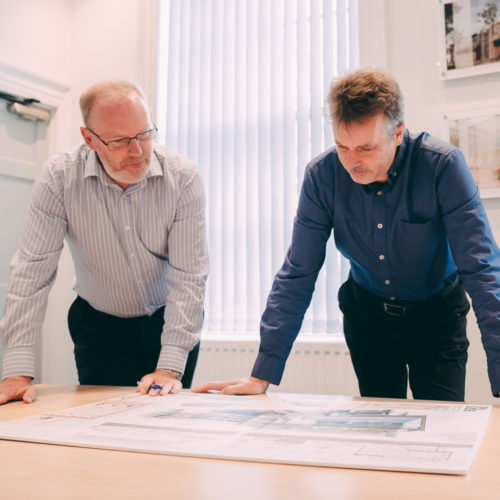 What we did
Lead consultant as architects and heritage specialists
Town planning consultants
Submitted planning and listed building planning applications
Provided a full detailed design package co-ordinating with the entire design team
Lead consultants for a multi-disciplinary traditional procurement route including contract administration from start to completion
Appointed sub-consultants working under the supervision of C+A
Pupils at Bolton School have a stunning new sixth form centre. The impressive £7m modern building features a new common room, IT suite, student café, multi-use study spaces and outdoor recreational areas.
Providing independent education to over 400 pupils, Bolton School's new sixth form centre also brings together girls and boys for the first time outside the classroom, and although they are taught separately, the modern facilities combined in a central hub enable all pupils to study and socialise in a shared environment.
The new glass-fronted, three-storey building designed by Cassidy + Ashton's architecture and design team, offers a stark contrast to the existing Neo-Gothic façade and turrets in the school's surrounding Grade II listed buildings.
The central quadrangle, now pedestrianised and completely car-free, completes Lord Leverhulme's original vision for the school based on the famous colleges of Oxford and Cambridge. Two-tiered glazed walkways link the sixth form centre to the Senior Girls' Schools and Senior Boys' Schools respectively.
As part of our design for the sixth form centre, large windows within the building have created light and airy spaces inside with a view across landscaped outdoor areas, establishing a permanent link between the old and the new.
The modern facility provides students from both divisions of the school with a hub for social activities and study, creating an environment in which boys and girls will learn and relax and socialise together. The centre's design provides an ideal platform for future university life.
The opportunity to introduce a new building within the main quadrangle, adding and complementing the setting of the listed buildings, was challenging, but it has created a unique and dramatic centrepiece for the school that will also form a lasting legacy.
A substantial amount of funding for the building was provided by alumni of Bolton School and it is named after the campaign's lead benefactor, Ian Riley, an 'Old Boy' who was a pupil a the school from 1974 until 1981.
The centre's completion marked the fourth stage in a building programme at Bolton School that has seen the construction of a new Infant School, a new Junior Girls' School and the refurbishment and extension of the Junior Boys' School.
It was a pleasure for Cassidy + Ashton to work with Bolton School to create such a prominent structural feature at this already very striking school, that carefully links modern design and construction methods within its splendid historical surroundings.
"We are delighted with how the building has turned out, and we look forward to educating future generations of Bolton School students and those pupils who join us in the Sixth Form from other schools."
Sue Hincks, Headmistress, Bolton School Girls' Division
Thank you