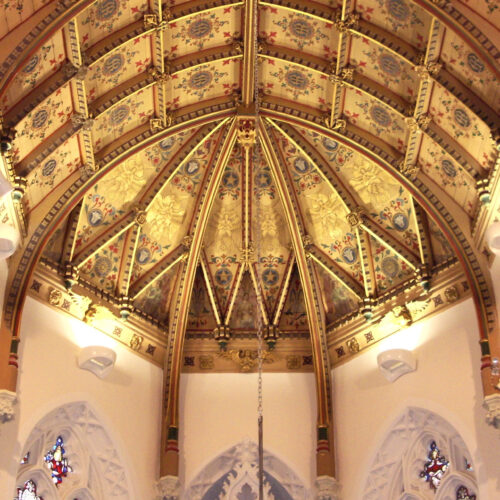 BACK TO OUR WORK LANDING PAGE
Sodality Chapel, Stonyhurst College
Location: Clitheroe, Lancashire
Client: Society of Jesus Trust
Type: Restoration and repair | Listed building
Value: £165,000
Status: Completed
Cassidy + Ashton was appointed lead architect on the restoration and repair of this 19th Century chapel at Stonyhurst.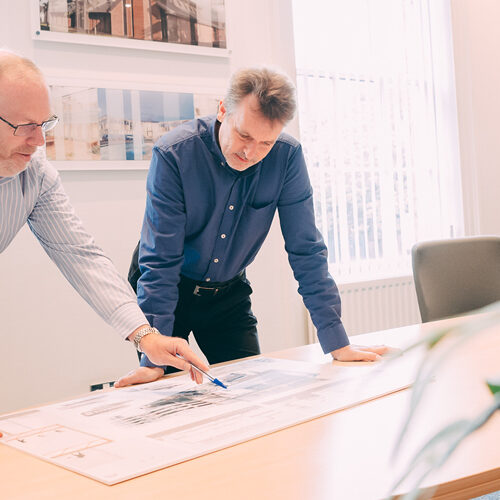 What we did
Lead architectural and heritage consultants
Town planning and listed building consultants
The Sodality Chapel at Stonyhurst College was designed by Charles A Buckler. It was completed in 1859 and enlarged in 1899.
The Stonyhurst Association commissioned a Condition Survey detailing all the necessary repair works, from which our team developed a scheme to completely refurbish the chapel. An application was then made to the Historic Churches Committee for approval to carry out the works under the Ecclesiastical Exemption Order.
Working as the lead architect and heritage consultants overseeing the repair and restoration of this Grade I listed chapel involved the management of major repairs to the exterior of the building. This included repairs to the exterior stonework and roof.
The work involved the re-decoration of the chapel, retaining many of the existing colours and finishes. No re-decoration works were proposed to the ornate ceiling, which was simply cleaned.
The building had slight structural movement, with water staining at high levels and localised areas of loose and flaking paintwork. This was probably due to efflorescence – when salt deposits are left behind when water evaporates from stone and brickwork. There was also undulations in the plaster work and flaking paint and disintegration of ornate stone work to window mouldings.
The existing walls were re-plastered to match existing materials used in the original fabric of the building. This involved re-plastering in three coat work using a lime plaster reinforced with horse hair.
Our proposals also included re-lighting the chapel and improving the heating system. The existing domestic-type light fittings were removed and replaced by new up lighters and down lighters. In addition the internal bosses to the truss were highlighted and various other spot lights were included to enhance the detail of the ceiling and highlight the Sanctuary.
During the project the stained glass windows were removed to enable them to be repaired. Inside the chapel, the benches were also removed to facilitate re-plastering. The chapel was then completely redecorated and the benches were reinstated on completion.
On completion the Sodality Chapel was restored to its original glory, with additional superior lighting to enhance its dramatic interior ecclesiastical features.
Thank you