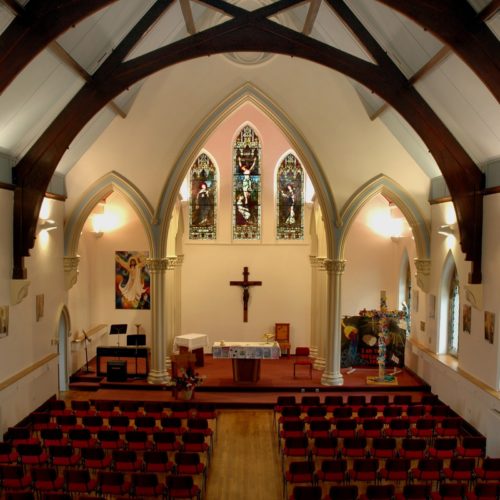 BACK TO OUR WORK LANDING PAGE
St. Mary's College
Location: Blackpool
Type: Refurbishment
Status: Completed
This Victorian Chapel provides the spiritual heart of the College, and is one of the oldest parts of the school.
In 2004 the Practice was commissioned to design and manage a complete refurbishment involving the integration of new state of the art audio-visual systems, carefully detailed joinery work and major redecoration.
The entire roof structure had been previously repaired and upgraded by C+A Building Surveyors as part of a site wide maintenance programme.
Our team
Project architect: Michael Hartley (now retired)