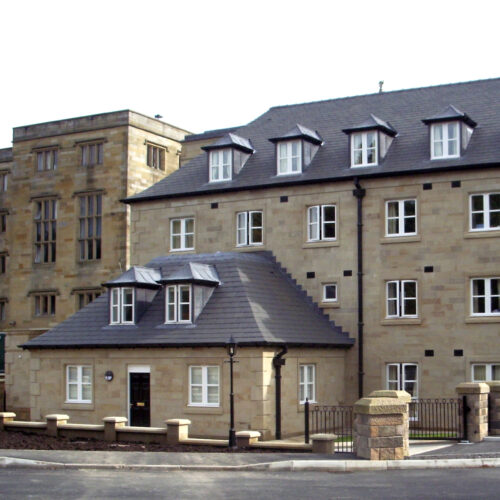 BACK TO OUR WORK LANDING PAGE
Weld House, Stonyhurst College
Location: Clitheroe, Lancashire
Client: Society of Jesus Trust
Type: Residential new build | Heritage listed environment
Value: £5 Million
Status: Completed
Cassidy + Ashton delivered planning and heritage advice and were lead architects and planning consultants for the design of a new build at Stonyhurst College.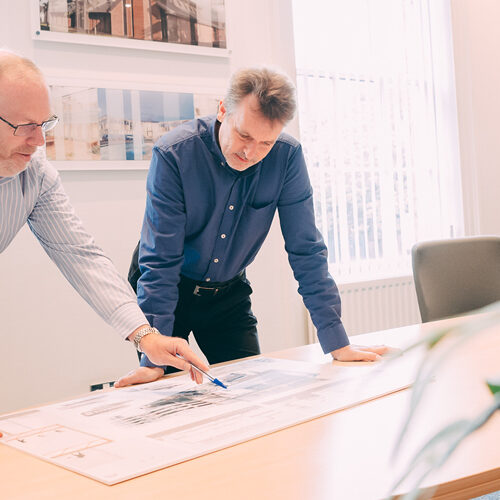 What we did
Town planning consultants
Lead architectural consultant and heritage specialists
Submitted planning and listed building planning applications
Provided full detailed design package co-ordinating with full design team
Lead consultants for a multi-disciplinary traditional procurement route including contract administration from start to completion
The Governors of Stonyhurst College appointed Cassidy + Ashton architects to prepare a development plan to create Weld House, a new build located on the Grade I frontage of Stonyhurst College. The building was the first to alter the Stonyhurst's frontage for over 50 years
The opportunity to add to the frontage of an important Grade I Listed building presented a fantastic architectural opportunity for our team. The building is designed to be subservient to the adjacent Old Infirmary and yet reflect a 20th Century approach to visually identify the building.
Weld House is three storeys and utilises the roof space as additional residential accommodation. It includes over 40 en-suite bedrooms, together with a three bedroomed house, staff accommodation and ancillary support facilities such as kitchens and a common room.
The building is constructed from Ashlar stone with corner quoins, stone surrounds to the windows, and other traditional stone details. Burlington slate roofs with swept eaves, and simple lead clad dormers complete the roofscape. The stone and timber work was completed by Stonyhurst's own stonemasons and joiners.
It is designed to comply with disabled access requirements and includes four wheelchair friendly rooms and a lift. The building utilises under-floor heating and is supplemented by other renewal energy sources.
Adding a new building which successfully contributes to the Grade I Listed frontage is a rare opportunity for an architect. Cassidy + Ashton is particularly proud of this project as part of an increased portfolio of work for Stonyhurst College.
Weld House was winner of LABC Northwest Building Excellence Award 2011 for 'Best Educational Building'.
Thank you