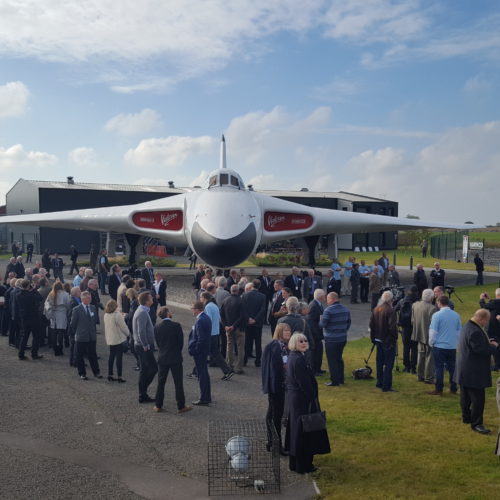 BACK TO ALL NEWS
One year on for the Avro Heritage Museum
Cassidy + Ashton were delighted to be invited to the first year anniversary opening of the Avro Heritage Museum on 25th October, 2016. The event coincided with the unveiling of the recently restored Vulcan Bomber XM603 to its former glory.
XM603 has been renovated by a team of dedicated enthusiasts over the last 5 months, having been on static display and open to the elements for the last 34 years.
Using over 450 litres of paint, the renovation would not have been possible thanks to a generous donation from local businessman, Leon Howard.
The Museum has been a big success for Cassidy + Ashton and more so the Museum itself, having beaten all expectations by welcoming their 10,000th visitor – the Museum had only expected to have 5,000 visitors in the first year!
For more information on what's on at the museum, click here: http://avroheritagemuseum.co.uk/
ITV also carried a news article on the story http://www.itv.com/news/granada/update/2016-10-25/watch-the-avro-vulcan-is-restored-to-its-former-glory/