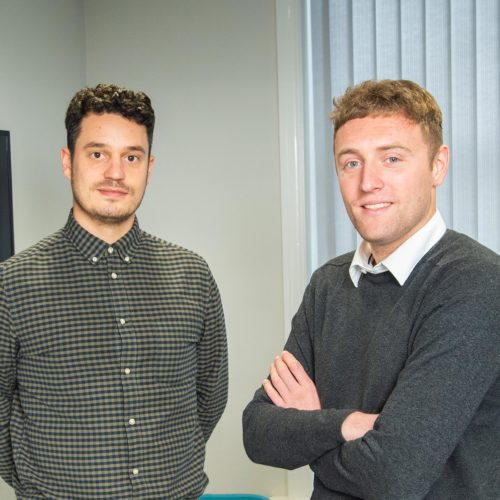 BACK TO ALL NEWS
Architect graduate joins Cassidy + Ashton
Cassidy + Ashton has appointed university graduate Paul Drinnan.
Paul graduated in July 2019 with a Master of Architecture with Merit from UCLan. He joins the Preston architectural team.
Alistair Baines, chairman of Cassidy + Ashton said: "Paul has very quickly settled into his role within the team.
"He has demonstrated his technical skills on a range of projects and will soon be exploring his creative talent as he starts on architectural design work as part of his training towards RIBA qualification."
Paul will provide support on a range of the team's current projects including preparing drawings and information for several healthcare schemes in the North West and working alongside architects on a restoration project in Blackpool.
Paul added: "Having studied both my undergraduate and masters in Preston I've always had an interest in the local practices and their design work, in particular Cassidy + Ashton.
"I believe joining such an established well-renowned practice is a positive move for me in order to learn and develop towards my goal of becoming a fully qualified Chartered Architect."
The practice also congratulates Stephen Peploe who graduated alongside Paul with a Master of Architecture with Merit from UCLan.
Stephen joined Cassidy + Ashton in 2015 as a full-time architectural assistant based at the Preston office. He went on to pursue his Master's degree while maintaining a part-time role with the practice and has resumed his full-time status since graduating in July.
Alistair added: "Stephen and Paul joined us at different stages in their studies. By offering flexible options for our employees still in education, we're able to provide a secure foundation for them to learn and develop their creative skills and flourish as part of our A+ team."
(pictured left to right) Stephen and Paul are now working towards Royal Institute of British Architects (RIBA) accreditation to become fully qualified chartered architects.