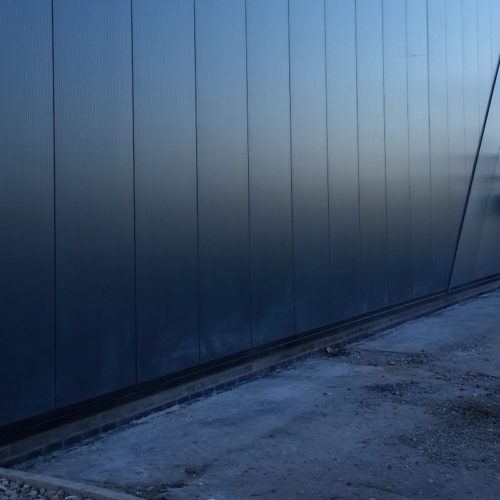 BACK TO ALL NEWS
Aviation Project Ready for Descent
The new heritage museum designed by C+A and being constructed at the former Woodford Aerodrome site is now just ten weeks away from completion.
The seven-figure project, delivered by Conlon Construction, involves the conversion of an existing aerodrome fire station to provide an engaging and exciting visitor experience celebrating Woodford's rich aircraft heritage.
Offering a fitting backdrop for Avro Heritage Trust's prized exhibit, a full-sized Vulcan bomber and an education centre for people of all ages, the building has been re-designed as a simple, contemporary structure with directional dark cladding, providing subtle tonal changes to the external appearance of the façades.
Work to the building envelope is almost complete and the finishing touches are being made to the glazed curtain walling.
Tim Wallis, project manager from BAE Systems, said: "BAE Systems have significantly supported funding this museum in recognition of the AVRO company's outstanding commitment to aviation spanning some 100 years. The renovations will enable the thousands of artefacts collected by the Trust to be displayed permanently on site, preserving Woodford's historic links with British aviation history."
Construction work is expected to finish in April, with the Museum aiming to open in August/late summer.