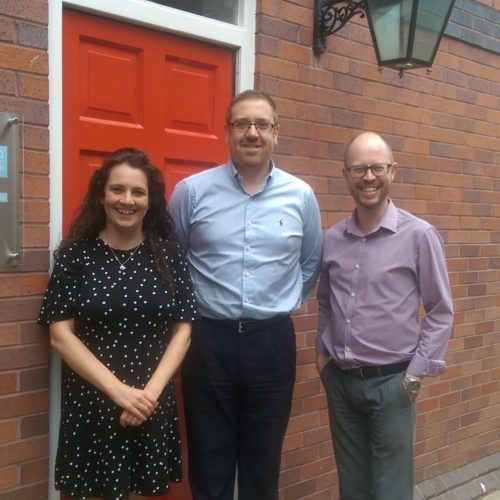 BACK TO ALL NEWS
C+A Makes a Move to Grow in Chester
Cassidy + Ashton has put in place a long-term expansion plan for its Chester business after investing in new offices in Hunters Walk, Canal Street, Chester.
The company's new offices see Cassidy + Ashton moving from rented accommodation to fully-owned premises, reiterating the firm's commitment to a long-term future in Chester.
Providing an additional 450 sq ft of space the premises will accommodate the company's current team, as well as allowing room for the practice to grow.
The move follows sustained growth at Cassidy + Ashton across all three of its specialist services.
The company's architecture practice has developed particularly rapidly over the past 18 months, following key projects including the Chadwick Building at the University of Liverpool, Westminster Surgery in Ellesmere Port and a scheme in Handbridge for the University of Chester, which has seen Cassidy + Ashton make six new appointments.
Dave Owen, director at Cassidy + Ashton, said: "We have now been in Chester for nine years and the success of our practice here, alongside our Preston office, underpins our impressive client base and portfolio across our architecture, planning and surveying disciplines.
"Going forward we want to build on those foundations and the acquisition of a larger office is a vital part of our growth strategy because it will give us permanent roots and the space we need to increase the team.
"We look forward to welcoming clients to our new offices once we've moved in during July."