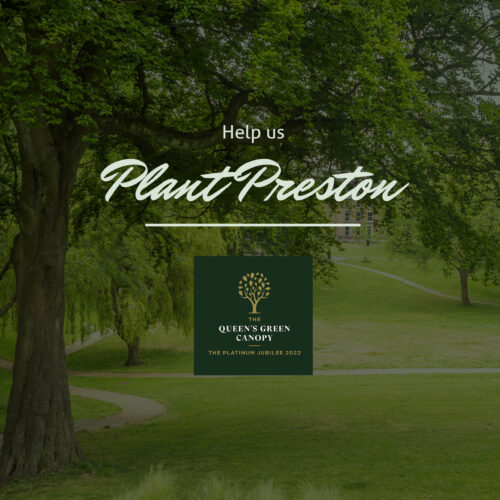 BACK TO ALL NEWS
Cassidy + Ashton supports Preston community in jubilee tree planting scheme
The team at Cassidy + Ashton's Preston office is seeking to support the local community as part of Preston's 'Plant Preston' programme to commemorate the Queen's Platinum Jubilee.
Preston City has been chosen as a Champion City for The Queen's Green Canopy, commemorating Her Majesty's Platinum Jubilee. To mark the occasion, Preston City Council has announced 'Plant Preston' fortnight which takes place between 2 and 16 March 2022.
The city-wide campaign invites residents, community groups, businesses, Parish Councils and partner organisations across Preston to participate in tree-planting activities.
Keen to be part of this exciting Jubilee programme, Cassidy + Ashton is seeking to partner with a local school, charity or community group and is offering to make a donation towards tree planting and to take part in any planned activities.
Alban said: "As a member of the Preston business community for over 60 years, we are always keen to get involved in local projects."
"This year's Plant Preston project has a particular relevance with the ongoing climate emergency and loss of biodiversity. We are keen to get involved and work alongside a community activity and support its tree planting proposals and to contribute to the tree planting scheme."
The Queen's Green Canopy is a unique tree planting initiative created to mark Her Majesty's Platinum Jubilee in 2022, which invites people from across the United Kingdom to 'Plant a Tree for the Jubilee.'
During the events, on behalf of the city, Preston City Council will also plant two commemorative trees in Moor Park and Avenham Park.
If your local school, charity or community group is interested in partnering with Cassidy + Ashton to participate in the Plant Preston programme, please contact Alban Cassidy, director at Cassidy + Ashton, on email albancassidy@cassidyashton.co.uk or by calling Cassidy + Ashton on 01772 258356.