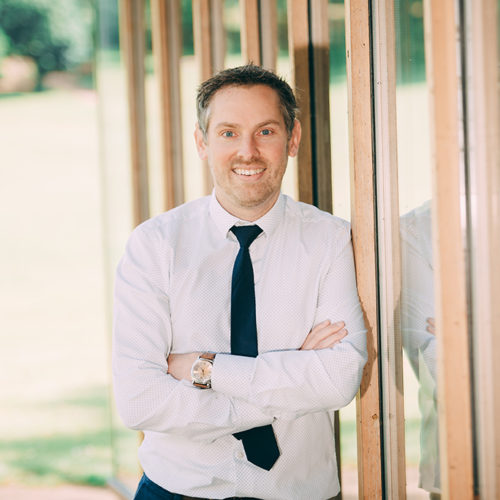 BACK TO ALL NEWS
Dan promoted to director at Cassidy + Ashton
Cassidy + Ashton has promoted architect Dan Thorpe to a director of the practice.
Dan, a RIBA qualified architect, joined the practice as associate director in 2018. As a director, he will become part of the senior management team, helping steer the future direction of the practice, while continuing his role heading up our Chester office.
The promotion recognises Dan's hard work and the positive role he has played in developing the architectural team in Chester, since he took on the office's head of architecture in April 2021. Dan has also made a significant contribution to the growth of business across Cheshire and surrounding areas.
Our Chester team has worked on several high-profile built environment projects for clients such as Chester Zoo, Halton Borough Council, University of Liverpool, Airbus and Anwyl Partnerships.
Alistair Baines, chairman of Cassidy + Ashton said: "This appointment recognises Dan's commitment to the practice. A natural leader, he holds a personable management style which encourages team working and empowers people to make decisions.
"His engaging and trustworthy attitude to solving problems and delivering a quality service is also reflected in the high calibre of clients and quality of projects that we have secured under his leadership."
Following graduation from Liverpool John Moores University in 2004, Dan obtained his RIBA accreditation at Cassidy + Ashton. He then gained valuable experience working in several smaller practices in the North West before re-joining the practice in 2018 as an associate director.
Speaking on the appointment, Dan said: "Throughout the whole practice there are great people at all levels committed to delivering architecture of high quality. It's fantastic to have the opportunity to join the leadership team and I look forward to the exciting times ahead."
Alistair added: "Dan has excellent rapport with clients and business partners alike. We feel the appointment as a director reflects his dedication to supporting the growth of our Chester office and his ability to open new doors for the business.
"It will also serve to further strengthen the senior management team at Cassidy + Ashton and I am sure you will all join us in congratulating Dan in his new role."