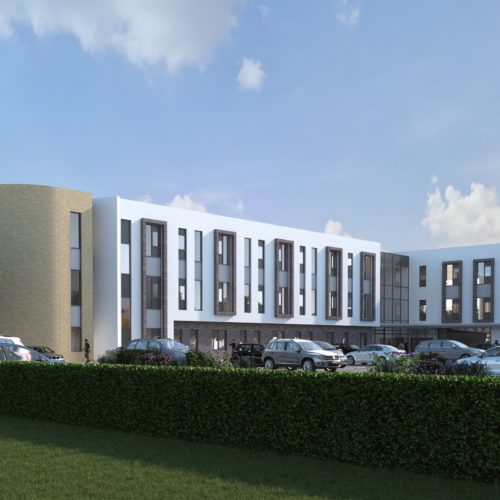 This GP-led scheme proposes to move 5 former practices into a new purpose-built building. The NHS is aiming to bring together local healthcare facilities in relocating some main hospital services to local areas, improving accessibility for local people.
Co-locating these practices into an enhanced space will allow the provision of a greater range of services. The intention is to retain the existing 3-storey main building and erect a new 3-storey healthcare centre on the eastern portion of the site. In demolishing the outbuildings of the site there will be space for the provision of additional car parking spaces to meet the necessary requirements and be consistent with the standards set out in the Preston Local Plan.
Situated on the Little Sisters of the Poor site off Garstang Road, the proposal is to develop a shared health and social centre with modern facilities that could accommodate all existing services, in addition to new services not currently provided. As a result of merging these practices, the additional services offered to patients would include:
Dentistry
Ophthalmology
Pharmacy
Imaging
Day care haematology / oncology
Near patient testing
Phlebotomy
The development will increase the capacity for primary care appointments, not only over extended hours, but also providing longer appointments for those that require them. Extended opening hours and appointment availability would in turn reduce the number of attendances at A+E and out-of-hours services.