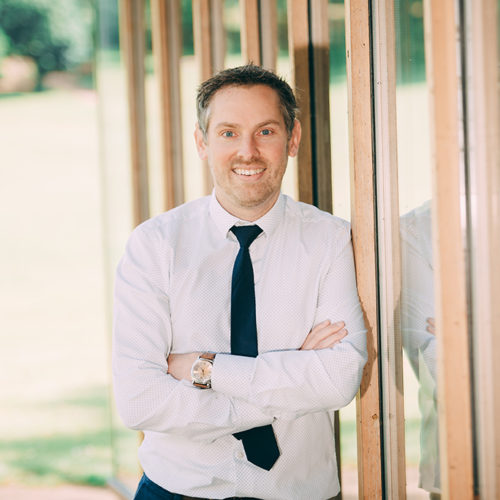 BACK TO ALL NEWS
Head of architecture promotion for Cassidy + Ashton Chester office
Cassidy + Ashton has promoted experienced architect, Dan Thorpe, to head of architecture at our Chester office.
Dan, a RIBA qualified architect who joined the practice as associate director in 2018, is tasked with growing Cassidy + Ashton's Chester office.
The Chester team has worked on a number of high profile built environment projects for clients such as Chester Zoo, Halton Borough Council, University of Liverpool, Airbus and Anwyl Partnerships.
Speaking on the move, Dan said: "We already have an excellent client community and talented team in Chester which is known for delivering exceptional standards of work, so we have a strong foundation to build on.
"My vision for the office is to be recognised as one of the leading practices in the region by empowering our team to deliver architecture, planning and surveying work that has a lasting impact on communities.
"The practice is very busy at the moment and we are currently in the process of expanding our team. We're looking to invest in up and coming talent to give us a team for the future."
Cassidy + Ashton's Chester team is located at Hunters Walk in the city and includes specialists across disciplines in architecture, planning and building surveying.
Cassidy + Ashton chairman, Alistair Baines, said: "Chester is a key strategic North West location for the practice. It allows us to serve many of our clients across the Cheshire and Merseyside region.
"With a strong team and a genuine multi-disciplinary property consultancy offering, the office has great potential. Dan is a natural leader, great with clients and people and has a clear vision. We feel he is the perfect person to lead the office."
Commenting on the promotion, Dan added: "We have such a good team in Chester and some great client relationships, so I am really look forward to the challenge and am very grateful for the opportunity. Chester and Cheshire have a history of quality architecture and clients expect the same. The standards are very high, and rightly so."