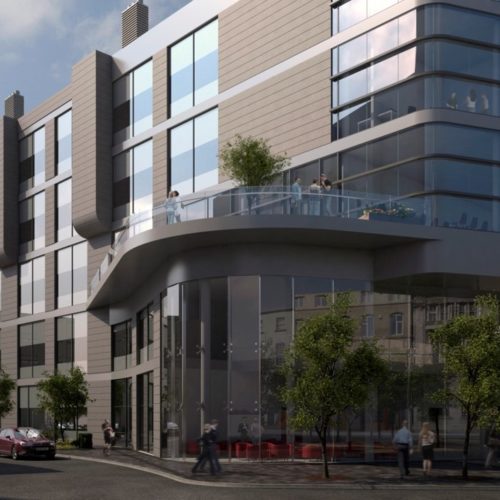 BACK TO ALL NEWS
High Profile Appointment for City Surveyor
Cassidy + Ashton has been appointed as monitoring surveyor for the new £25m Liverpool Life Sciences Accelerator.
Responsible for overseeing the project to ensure that it is compliant, quality and reporting on budget, chartered building surveyor, David Owen, will report to investors, which include The Chrysalis Fund, The Royal Liverpool University and Broadgreen Hospitals Trust (RLBUHT) and Liverpool School of Tropical Medicine (LSTM), to ensure the scheme remains viable.
The five-floor state-of-the-art facility, situated within the grounds of the Royal Liverpool University Hospital, will provide laboratory space and offices across 70,000 sq ft. It is expected to open in June 2017. The laboratory is being developed in partnership with the LSTM and the RLBUH to research resistance to antibiotics.
Professor Janet Hemingway, director of the School, said: "LSTM was one of the first institutions in the world to recognise the importance of studying and understanding the phenomenon of drug resistance. The accelerator will allow us to further boost Liverpool's reputation as a world renowned centre of expertise."
David Owen, director at Cassidy + Ashton, said: "Whilst the position of monitoring surveyor is becoming more common in today's competitive market, it is an honour to have been appointed to such a prestigious project. Building work is already well underway and I, along with many others, will be reviewing the projects progress until it comes to practical completion."