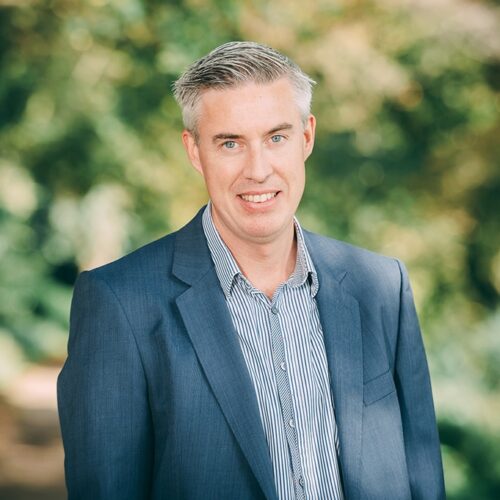 BACK TO ALL NEWS
Lawrence is promoted to Cassidy + Ashton's board of directors
Cassidy + Ashton, has appointed architect Lawrence McBurney to its board of directors.
Lawrence, who joined Cassidy + Ashton in 2000, will join the board of directors, becoming a shareholder of the practice.
The appointment recognises Lawrence's loyalty and commitment to Cassidy + Ashton over the past 21 years and the positive role he has played in helping to expand our client base across the region.
Alistair Baines, chairman of Cassidy + Ashton said: "The appointment recognises Lawrence's loyalty and commitment to the practice and the significant contribution he has made to our clients, business and team.
"Lawrence is a hugely talented architect and is unwavering in his commitment to his clients, while nurturing and supporting colleagues.
"In recent years he has been instrumental in securing some very exciting new projects across a range of sectors, helping the practice grow. The whole practice is delighted to see Lawrence join the board."
Lawrence joined Cassidy + Ashton shortly after completing his first honours degree at Queens University in Belfast and prior to finishing his studies at John Moore's University in Liverpool. In 2007 he became an associate at the practice with a particular interest in developing the quality and level of its design work. He was appointed a director in 2016.
He was instrumental in Cassidy + Ashton winning a prestigious RIBA National Award for the work on Preston Bus Station and has helped secure many other awards including Civic Trust awards and RTPI awards.
Lawrence added: "It is a great pleasure to accept this important appointment. Our client relationships are nurtured through a 'hands on' approach by the senior management team and we are greatly involved throughout each client project. In my new role, I will be able to build on my working relationships with clients and consultants and I am keen to ensure we continue to advance the quality of our architectural design work.
"We have seen the construction sector bounce back quickly after an initial halt due to the first lockdown in early 2020, and we are now busier than ever. Our extensive ranges of services stretch across all areas of the construction industry, so we remain in a strong position to react quickly to changes to supply and demand for services and we continue to deliver.
"Just as importantly as developing client and business relationships is developing our team. As part of the senior team, I value my role in mentoring our next generation of architects and designers and sharing my passion for unbeatable design, keeping it fresh and relevant, and to continue to grow Cassidy + Ashton's first-class reputation for architectural and design services."