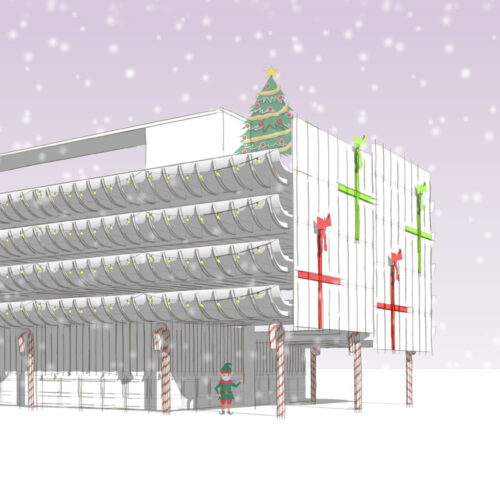 BACK TO ALL NEWS
Merry Christmas + Happy New Year
Our team had some creative fun designing our 2020 Christmas message.
So, the task was: which one of our projects would make the perfect Santa's Grotto?
It had to be Preston Bus Station. We know the Grade II listed building like the back of our hand, having worked on its refurbishment with John Puttick Associates (and won three RIBA Awards in the process!).
As our Christmas sketch proves, the Bus Station ticks all the boxes.
It has ample space to operate a global headquarters and hub for Santa's toy making. Its 33 transport gates make it suitable for deliveries and quick courier and postal dispatch.
And its large concourse area is the perfect space for Santa and his reindeer to leap into the sky to start global deliveries on Christmas Eve.
Obtaining planning permission may be a struggle but we love a good challenge.
The team at Cassidy + Ashton would like to take the opportunity to wish our clients, partners and communities a very merry and healthy Christmas, and all the best for 2021.