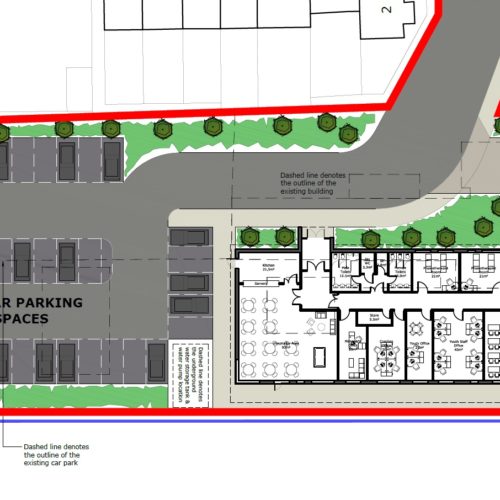 BACK TO ALL NEWS
New Training Ground for Blackpool FC
Planners have given the go ahead for new training facilities to be built by Blackpool Football Club. Proposals submitted to Fylde Council last October and have now been approved by delegated powers.
The facility, on Squires Gate Lane, is part of the green belt but the new building will be constructed more or less on the same footprint as the existing centre.
The existing facility as no longer fit for purpose – It consists of the existing changing rooms and office facilities which are laid out in a dated, rather ramshackle form at the northern end of the training ground adjacent to the rear of the residential properties on Martins Avenue.
The new training centre will include separate changing rooms for first team and youth players, physiotherapy and rehabilitation rooms to treat injured players, a classroom for academy players and a dining room for the team. Existing pitches will be retained in their current layout.
The facilities will be a substantial improvement on the existing buildings and ensure that Blackpool Football Club can be competitive both on and off the field of play
Plans of the proposed facility can be viewed here.