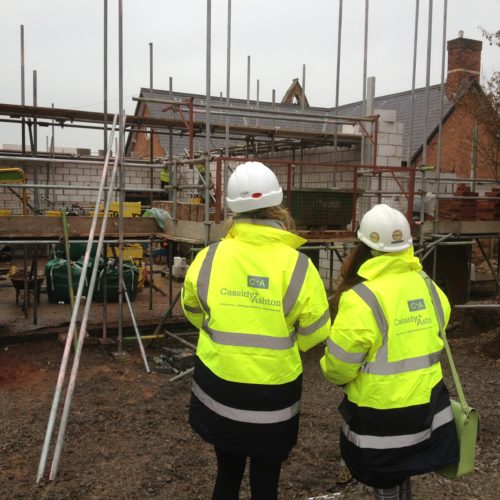 BACK TO ALL NEWS
Our role as Principal Designer
Cassidy + Ashton have been recently appointed to act as Principal Designers on a variety of projects ranging from education, heritage, commercial and residential.
The most recent projects are noted below:
Chester West & Chester Council – New build residential units;
Museum of Liverpool & Liverpool School of Tropical Medicine – Galkoff's Butcher Shop, Liverpool – Heritage Works to undertake conservation works and to recreate the listed frontage as a display in the Museum of Liverpool;
Private developer – Large residential property in Windermere;
Whitby High School – Internal remodelling & refurbishment works;
Chester West & Chester Council – New build teaching block at a high school;
Manchester & Cheshire Construction Ltd – Refurbishment of Macclesfield Town Hall;
John Moores University – Internal refurbishment works to laboratories, offices and WC's;
At Cassidy + Ashton we provide standalone Principal Designer services, and a consultancy services to aid both Clients and Principal Designers in fulfilling their duties under the Construction (Design & Management) Regulations 2015.
Our Principal Designers are individual members of the Association for Project Safety (APS). As a company we are also included on Constructionline: the Government's approved list of qualified construction service providers.
We maintain close relationships with our clients through regular communication and best practice/legislative updates.  This, together with having the necessary systems in place, ensures that we are able to give the right information, to the right people, at the right time – the key to effective management under CDM.