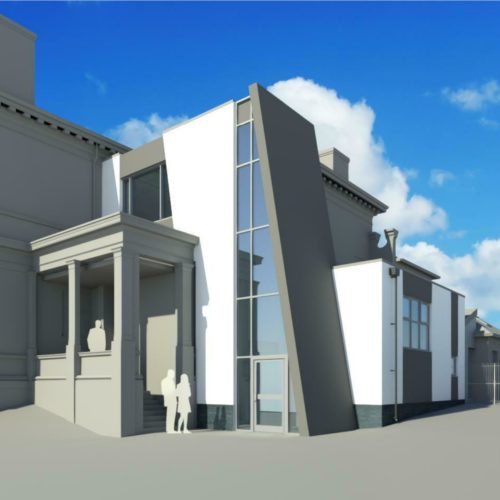 BACK TO ALL NEWS
Planning approval granted for North Cestrian
Our Chester office has secured planning permission to extend North Cestrian School in Altrincham to accomodate an increase in pupils from 283 up to 750 by 2022. The former public grammar school became a free school in September 2016.
The £6million scheme includes for extending and re configuring the existing buildings. Works include a three storey science and technology new build extension, a new dining hall extension including new kitchen and staff offices, new main entrance and staff facilities.
Works also include significant reconfiguration and reordering internally, including relocating staff accommodation, relocating art and music facilities, new toilets and refurbishment throughout existing corridors and classrooms.
Works will be starting on site later on in the year.