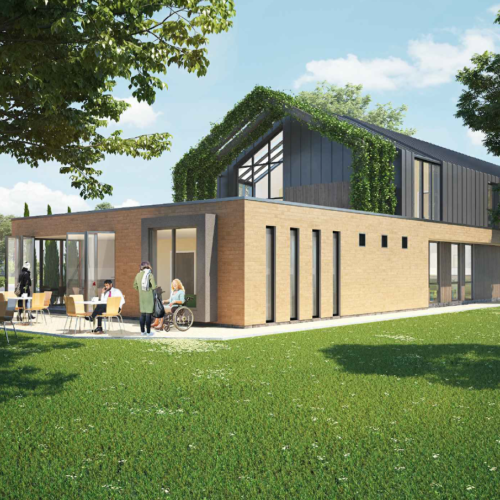 BACK TO ALL NEWS
Planning permission secured in Kelsall Village
Cassidy + Ashton has secured planning permission in the village Kelsall on behalf of the Castlemead Group and Sanctuary Housing for a doctors' surgery and 29 dwellings for people aged over 55.
The scheme has been developed through active consultation with the Kelsall Parish Council and provides 12 of the 29 properties as affordable homes.
The residential element of the scheme comprises 21 bungalows, 8 apartments, open space and a new pedestrian and vehicular access to Chester Road.
The surgery has a Gross Internal Area of 778 m2 and contains 9 consulting rooms along with a community Wellbeing Hub which aims to promote healthier lifestyles.
All architecture work was completed by AR2 Architects. Cameron Rose Associates – Highways, Pearce Environment Ltd – Ecology, Tree Solutions Ltd – Arboriculture & Tier Environmental Ltd – Site Investigation and Flooding