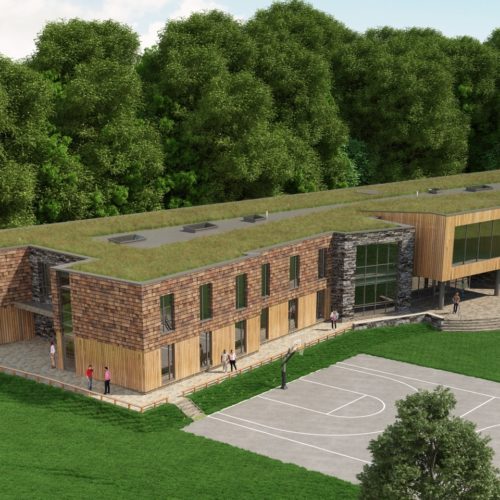 BACK TO ALL NEWS
Windermere YMCA Centre On Site
Working with Conlon Construction, Cassidy & Ashton are detailing the new YMCA facility off the banks of Lake Windermere which is due to open in March 2019 - this will include eight recreation rooms, a climbing wall, onsite catering, a dining room and sleeping accommodation.
The first stage of this £15m project sees the demolition of a number of existing 1950s buildings in order to start construction of the school facility.
The YMCA National Centre was established more than 60 years ago and offers residential and day camp experiences for young people. Having managed the 100 acre site since 2008, YMCA Fylde Coast purchased the land in 2011, with plans for a three-stage redevelopment. The charity plans to build a 265-bed school facility, a 60-bed training centre and 12 new family eco-lodges. Currently, more than 7,000 young people visit YMCA Lakeside each year and it is estimated that upon completion, this will grow to 10,000.