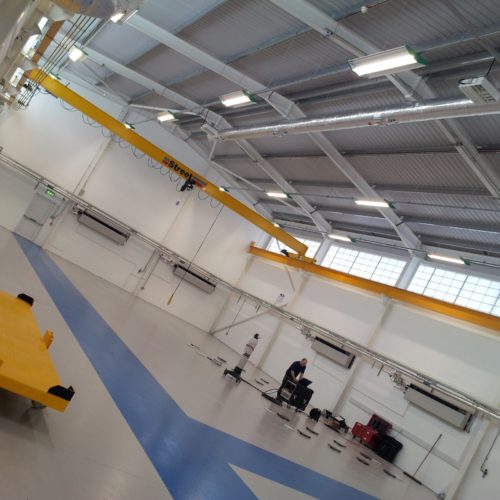 BACK TO OUR WORK LANDING PAGE
Hydraulics and Windscreen and Canopy Bay, BAE Systems
Location: RAF Coningsby
Client: BAE Systems
Type: New Build | Refurbishment
Value: Confidential
Status: Completed
BAE Systems commissioned Cassidy + Ashton Architects to design an extension to Building 7 at RAF Coningsby, Lincolnshire. Currently, Building 7 is being used to test the Hydraulic parts of the Typhoon aircraft.
The new development will accommodate additional equipment and capability in line with the future Typhoon aircraft maintenance requirements, by increasing the building footprint.
The proposed design primarily aims to rationalise the existing space within Building 7 whilst at the same time creating a functional and coherent extension to meet the requirements of both end users: the Hydraulic Bay, and the Windscreen and Canopy Bay.
Our team
Project architect: Chris Taylor