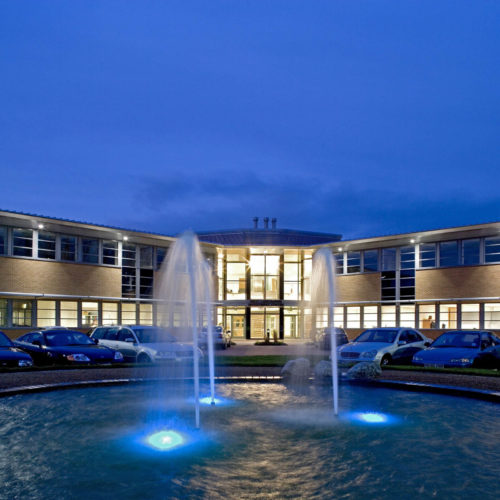 BACK TO OUR WORK LANDING PAGE
Investment Centre, Skelmersdale
Location: Skelmersdale
Client: North West Development Agency
Type: New Build
Value: £4,500,000
Status: Completed
In December 2002, the practice was appointed by West Lancashire District Council, through the North West Development Agency, to prepare plans for a two storey new build Investment Centre at White Moss Business Park, Skelmersdale.
A feasibility study was undertaken for the design and proposals put forward to the NWDA for funding approval. Cassidy and Ashton were appointed directly by West Lancashire District Council as Lead Consultant on a partnering based contract.
The building comprises a series of Incubator Units varying in size from 500 to 3000 sq. ft. The units are set around a central open courtyard with a feature entrance leading from on site car parking. The project was completed in 2004 with a contract sum of £4,500,000.
Our team
Project architect and planner: Alistair Baines