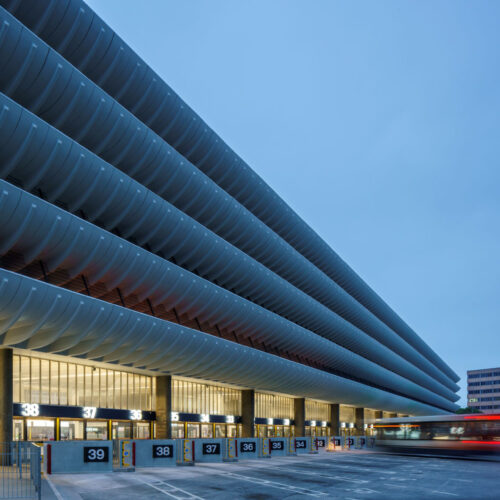 BACK TO OUR WORK LANDING PAGE
Preston Bus Station
Location: Preston
Client: Lancashire County Council
Type: Refurbishment | Grade II Listed
Value: £10+ Million
Status: Completed
Cassidy + Ashton is proud to have been involved in the award winning refurbishment of the iconic Grade II listed Preston Bus Station.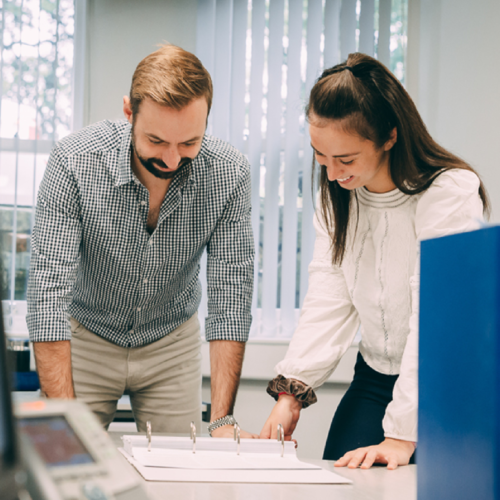 What we did
Town planning consultants
Lead architects on the car park works
Lead architects on the retail units
Supporting architects to JPA on the concourse works
Opened in October 1969, the distinctive bus station was at the time the largest in Europe.
It was built by Ove Arup and Partners in the Brutalist architectural style and designed to look and feel like an airport with a fully enclosed concourse with service facilities and clearly identified boarding gates.
In 2000 the structure was threatened with demolition until a long-running campaign, backed by Historic England and the Twentieth Century Society, to have the building listed, saved it. It was then purchased by Lancashire County Council in 2014 who unveiled a £19m redevelopment scheme to turn it back into a modern transport hub.
Cassidy + Ashton acted as planning and heritage consultants for the redevelopment scheme. We had to adhere to listed building legislation and carefully balance the need to retain historic fabric where practical with the need to provide a modern bus station experience.
Our architect and design team worked alongside London-based John Puttick Associates (JPA) to provide advice and contract management throughout the construction period for the concourse refurbishment as well as being lead architects for the retail units and car park works.
Working closely with Lancashire County Council and JPA, Cassidy + Ashton was able to bring the experience and expertise of a being a local chartered architectural and town planning practice to assist in the successful delivery of this challenging yet important project.
Despite being a so called 'Marmite' building, no one can deny that it is one of the most dramatic transport buildings in the country and this project was recognised by both a national and regional awards for conservation.
The project won a RIBA National Award, which is given to buildings across the UK recognised as significant contributions to architecture.
Cassidy + Ashton also won the Heritage and Culture Award category in the 2019 RTPI North West Planning Excellence Awards in recognition of its involvement in the redevelopment and refurbishment of the Preston Bus Station. The RTPI judges were particularly impressed with our consultation, engagement and commitment to investing in Preston's transport hub, along with the quality and level of repair and refurbishment carried out.
Thank you