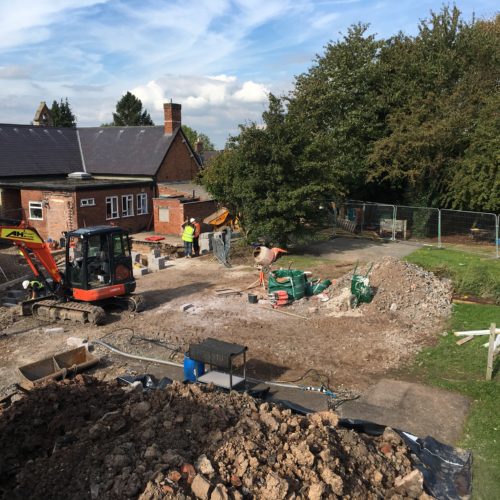 BACK TO ALL NEWS
Works commence on site at Tilston Primary School
Works have now started on site at Tilston Parochial C of E Primary School in Cheshire.
As part of the enabling works the electricity cables have been diverted by Scottish Power prior to the school re-opening for summer term and groundworks are now under way.
Work is expected to complete March 2017.