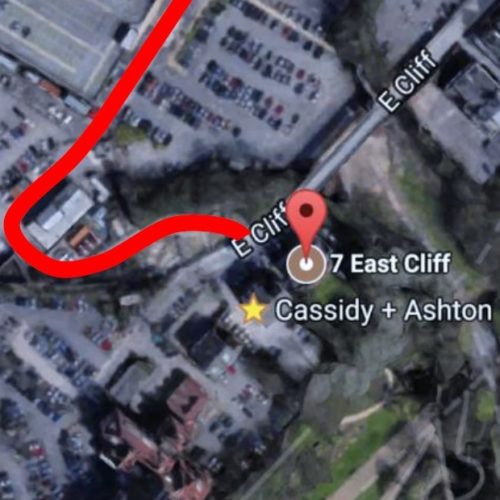 BACK TO ALL NEWS
Temporary Vehicle & Pedestrian Access to our Preston Office
Until further notice, access to our Preston Office is currently not possible whilst the bridge on East Cliff is undergoing maintenance.
To access our office in a vehicle or on foot, you will need to follow the below instructions which can also be downloaded here.
From Fishergate, turn left on to Butler Street.
Follow the road down the hill and turn right at the second roundabout.
Approach the Virgin ticket barrier and collect a ticket.
Continue straight ahead to Network Rails depot entrance immediately in front.
Deposit the ticket in Network Rail's machine and their barrier will rise to allow access.
Follow the road round and up to East Cliff.
At the top of the hill, if the palisade gate is closed, then a member of Network Rail's staff will be on site to open this for you.
Repeat the process in reverse; obtain a ticket from Network Rail's machine and deposit it in Virgin's ticket barrier.
If you have any difficulties access our office, please ring reception on 01772 258356.
Thank you.